Mark is an architect & designer specializing in large sculpture in a variety of media.

Mark collaborated for five years with a variety of architectural offices and received his professional SAR membership in 1998. He then moved to Jukkasjärvi to become one of the lead designers at Sweden's famous Icehotel for a decade 1998 - 2008. His positions over the years included: assistant art director, head lighting designer, as well as chief designer/project manager for Absolut Icebar International. He design/built the world's first permanent indoor Icebar/Ice-gallery in Gamla Stan, Stockholm (2001) and co-founded of the Dutch based ice stage design company Solid Water. Mark was a member of the team that designed and built the world's largest igloo (23m interior tall) at 14,000 ft. the Italian Alps in 2008, which is still in existence to date. More recently, he is the building foreman for the annual Ice Music Swedish Lappland Concert Hall (seats 180), in Luleå, Sweden.

Mark has lectured at universities/institutions in: Australia, Austria, Guatemala, Hungary, Norway, Sweden, and the USA.
Moving the City of Kiruna 2015-2016 Kiruna, Sweden.
Lead Architect, White Arkitekter, Kiruna Branch.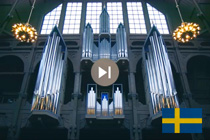 Annual Ice Music Swedish Lappland Concert Hall 2013-2014 Luleå, Sweden.
Building Foreman & lighting Designer, full orchester inside double domed snow structure. seating for 180 persons.






2008 Lighting designer, Crystal Grotto Ice Concert Hall, Beaver Creek, CO, USA.
Reno Star / Cosmic Thistle 2012 - 2013 Black Rock City (Burning Man) / Reno, Nevada, USA.
Public sculpture Reno, 2013
Commission awarded from Reno, Nevada Arts & Culture Commission
46-foot tall, 8-ton repurposed steel beams- inspired by the clear night sky and desert flora found in Reno and the Great Basin.
Permanent installation in Reno, Nevada- named the Reno Star.
Project funding was a collaborative effort between the City of Reno, the Reno Sparks Convention and Visitors Authority, the Nevada Department of Transportation, and private donors including the Thorton family foundation and numerous local businesses.
Special thanks to Reno Iron Works and Black Rock Solar.
Collaboration with Brooke Erdman.








Public Sculpture, Black Rock City, 2012
Grant: Burning Man Honorarium to provide transport to Burning Man.
Grant: Black Rock Solar Co. to provide solar power to the lights.
Exhibited at Burning Man 2012 as the Cosmic Thistle.
Collaboration with Brooke Erdman.






Edward Munch In Snow and Ice. World Ski Championships. 2011 Oslo, Norway.
Public sculpture commissions- interpretations of Edward Munch's "the Girls on the Bridge" and "the Scream".
Collaboration with Brooke Erdman.









Snoskulpture Hovden 2007 - 2011 Hovden, Norway.
Artist, teacher, lector, creating/facilitating large snow & ice sculptures.





Addition to Yackandandah Residence. 2008 Yackandandah, Australia.
Design & Build. Deck welded steel frame, recycled timber, as well as new master bedroom door.





Ice Hotel 1998 - 2008 Jukkasjärvi, Sweden.
Member of principal Icehotel design team and founding member of Icehotel Art & Design Group.
Ice Construction & Sculpting Teacher, one of four teachers for 8 month course 1999-2000
CAD/CAM operator, 2000-2006;
Architectural safety consultant for Le Hotel d'Glace, Building Code inspector Liason, Icehotel, Quebec, Canada 2001-2003;
Chief lighting designer, 1999-2003;
Artist coordinator, 2003-2005;
Assistant Art Director, 2003-2006;
Ice Globe Theatre, Stage Manager 2004-2005;

Project lead, Stockholm Millennium Ice Project, 100 tonnes of ice, 7 areas, 7 guest artists, 2 icebars. Djurgården, Stockholm, Sweden.
Principal designer, "Room 501", ArtSuite, 2000;
Project lead, Ikepod Co. Party, Nice, France, 2001.
Project lead & co-designer with Arne Bergh, ice exhibition, 400 square-meters, 100 tonnes of ice. Nacka Strand, Sweden. 2003.
Principal designer, Icehotel Lobby, Ice Fountain, 2003;
Principal designer, Icehotel Quebec, Main hall Sculpture, 2002;
Collaborative designer, Icehotel Quebec, Suite w Bengt Carling, 2003;
Collaborative designer, Ice Church, w/ Luca Roncoroni, 2003;
Principal designer, Icehotel Lobby, 2004;
Collaborative designer, Icehotel Artist Catalogue, w/ Julia Adzuki, 2003-2005;
Principal designer & project leader, Absolut Icebar International, 2005-2006;
Collaborative designer, "Projection Room" Luxury Suite, w/ Julia Adzuki, 2007;
Collaborative designer, Cathedral, w/ Julia Adzuki, Marjolein Vonk, Cindy Berg, 2008;
Collaborative designer, "Future Ancestors" Art Suite, w/ Brooke Erdman, 2013;








Absolut Icebar International 2005 - 2006 Milano, Italy. London, England. Tokyo, Japan. Stockholm, Sweden.
Chief Designer, Lead Project Manager & Building Foreman.



Sculpture By The Sea 2007 - 2008 Sydney & Perth, Australia.
Residency and exhibition. Collaboration with Julia Adzuki, Sydney & Perth, Australia.
Arthur Allen Robinson Public Choice Award at the Perth exhibit.





Mortal 2008 Badufors, Norway.
Commission for a 400 square meter labyrinth of snow and ice.
Collaboration with Julia Adzuki.



Crystal Cathedral 2008 Snästål, Italy.
23m high Igloo and ice concert hall on glacier at 14,000 ft. altitude, also world' tallest single dome.
Consultant & Builder for Tim Linhart.




Birdland, Lulea Summer Arts Biannual. 2005 Luleå, Sweden.
Theme- Industry & Nature- Birdland features, 16 apartments, ample foodseed & Water, several bars & gambling halls, even a brothel. All the trappings of post native pre-industrial culture.
Invited work for Luleå Summer Art Biennial.





Framtidslandet 2003 Norrbotten, Sweden.
Stage building supervisor and stage manager for a Lappland tour.
3-month Lappland tour with 38-person cast, 2 trailer set, stage 8x23m, 8 vertical trusses. Sweden.
The Snow Show 2002 Kemi & Roveneimi, Finland.
Architecture & construction consultant.
Valloire Snow Sculpting Competition 2001-2002 Valloire, France.
Collaboration with Mats Indseth & Mark Armstrong.
Main square sculpture by invitation 2002.
Artist and Jury first prize, public third prize, 2001.


Ice-gallery 2001 Gamla Stan, Stockholm, Sweden.
Design/Build for a permanent retail/office & ice exhibition, 80 square meters.



Isbruksveckan 2001 Iskogen, Norway.
Minus Snow and Ice Symposium, invited consultant.
Sauna House 2000 Belfast, NY, USA.
Design and Construction. Stone, lime based mortar, wood. Complete seating circle, heating under the floor through cast-iron pipe.



Malselv Millennium Sculpture 1999, Badufors, Norway.
Snow & ice sculpture commission Millennium bridge celebrating a WWII Memorial.
Collaboration with Mark Armstrong.



Grunditz/Göransson Arkitekter. 1997-1998 Stockholm, Sweden.
Mainly architectural remodeling of inner city apartments
Responsible for office computer network, back-up, ArchiCAD.
Gullström & Westerberg Arkitekter. 1995-1997 Stockholm, Sweden.
Speciality in open office space planning, clients include- Siemens, Electrolux, Swedbank, Eriksson.
Västerås New Train Station, Stair, escalator, floor, glazing details as well as concept planning.
ArchiCAD drafter, detailer, modeller.
Form Verkstad Arkitekter. 1998 Stockholm, Sweden.
ArchiCAD teacher.

Bachelor of Architecture w/ honors, University of Arizona, 1993 Tucson, Arizona, USA.
Sigma Cum Laude, University Honors Program graduate, Golden Key senior honor society, Phi Kappa Phi honor society
Dean's List 88-93, Pell Grants 88-93, Tuition waivers 88-93, Mexico City study abroad scholarship 91
American Institute of Architects senior scholarship 92, Campus wide Henry Luce Scholarship candidate 93